Partners
In a small town like Darien we all know that from time to time you need a little help and down south people are happy to do what they can. We also feel blessed to be able to do what we do and know when you feel that way you should give back. Read about some of our partners and groups we choose to support.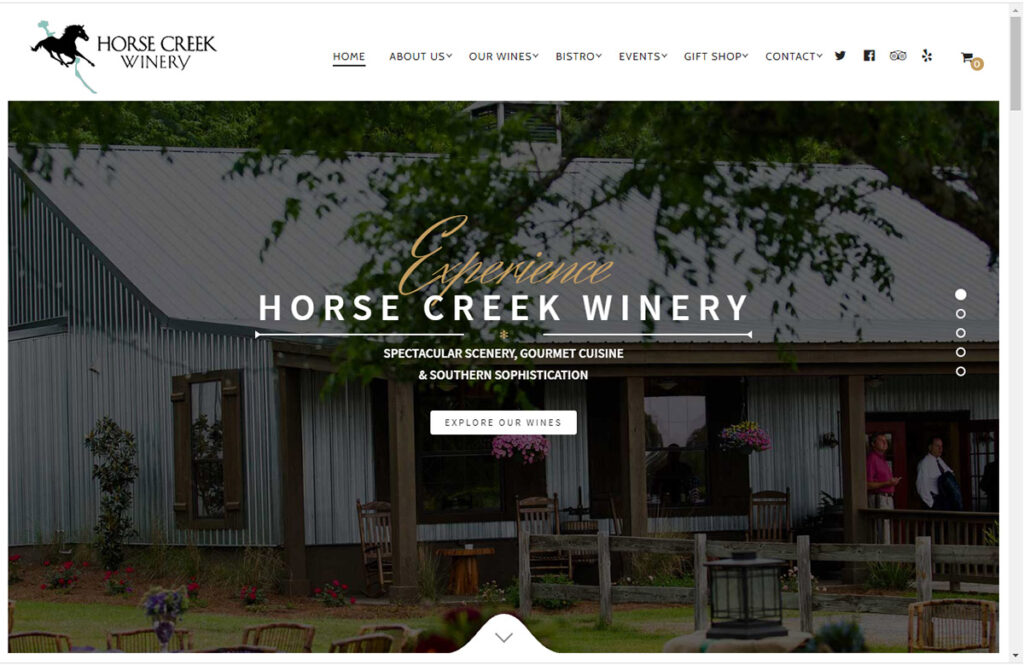 Meet Horse Creek Winery
Situated in the lush green landscape of South Georgia, near Nashville Georgia, are 40 acres of some of the highest quality, sweetest Muscadine grapes in America. This woody vine, native to the Southeast United states and known for the musky fruit it bears, is the heart and soul of Horse Creek Winery.
At Horse Creek Winery, they take their drinking seriously – their exceptional wines are hand made at their 40 acre vineyard. Dessert and Blended wines are aged to perfection in genuine French Oak Barrels. Sample all of their Award Winning Muscadine and Blended Wines to experience a taste of the South you won't soon forget!
Meet Waterfront Wine & Gourmet
A Boutique Wine & Gourmet Shop, specializing in Wines from around the world, Craft Beers, Specialty Cheeses, and Meats.
Visit the Wine Bar & Tasting Room, overlooking the Darien River with a Full Wine List, as well as Craft Beers and Wine on Tap. Be sure to try some of the selections from Horse Creek Winery, made in Nashville, GA.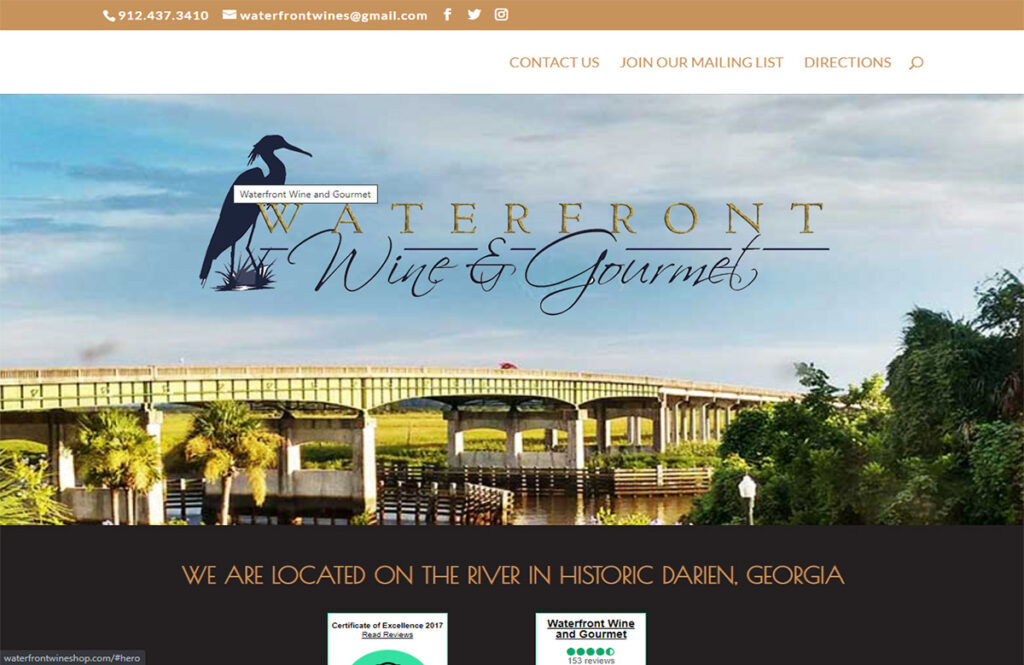 Giving Back
Many companies these days describe themselves as having a corporate conscience wanting to give back. Here at Georgia Tidewater Outfitters we do too. We are putting our money where our mouth is and we are serious about conservation and teaching a conservation mindset. Read below about a few of the groups we are dedicated to helping, making sure they can continue to fight the good fight.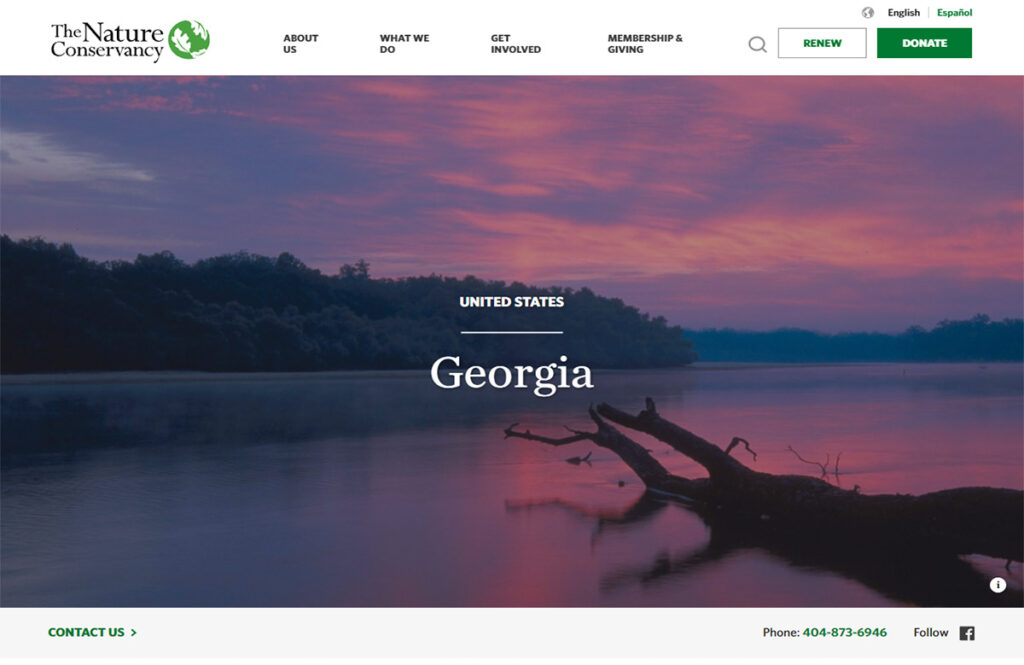 The Nature Conservancy Georgia
The Nature Conservancy (TNC) is a big organization with a big vision nationwide. In Georgia TNC has helped protect more than 400,000 acres. Georgia Tidewater Outfitters is dedicated to support TNCs continued protection of the Altamaha River. A portion of every ticket sold and every charter booked will be given back to TNC earmarked for continued protection of the Altamaha. Want to learn more? Click the link below to read the article "The Allure of the Altamaha."
Georgia Association of
Marine Education (GAME)
GAME envisions a collaborative community of educators, scientists, and concerned citizens that provides networking opportunities for its members, equips educators to teach marine science concepts more effectively, and celebrates the wonder of the aquatic systems of Georgia.
If you want to be a part of a group like this join GAME today and plan to attend the annual conference. You might get to join them on a Delta Belle River Excursion.